Marco Cattaneo GOTAM
Ipnotista, Maestro di Meditazione e Mindfulness.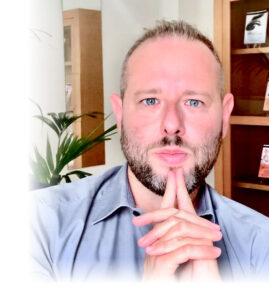 Marco Cattaneo is an International Entrepreneur, Public Speaker and Trainer, born in Italy in 1983.
Trained over three continents in the most effective relationship management disciplines, he is one of the youngest experts in Europe on training to improve the quality of private and working life.
NLP Trainer certified by the Society of NLP, Hypnotist, Reiki and Meditation Master, Yoga Practitioner, he has spent over fifteen years practicing personal development.
From 2010 to 2021, he held more than 150 intensive seminars and 200 short workshops, and he helped thousands of people in almost 5,000 individual sessions.
A great technology and travel enthusiast, he currently lives in Gran Canaria (Spain) but travels and trains across Europe.